When your home's exterior needs to have an update to its appearance, replacing the siding can be a great way to make a change quickly and inexpensively. Developed in a wide range of options than have ever been available in the past, you can now use vinyl siding to reflect a wide range of architectural styles and appearances. Here's a quick look at what options you have available and how the process works.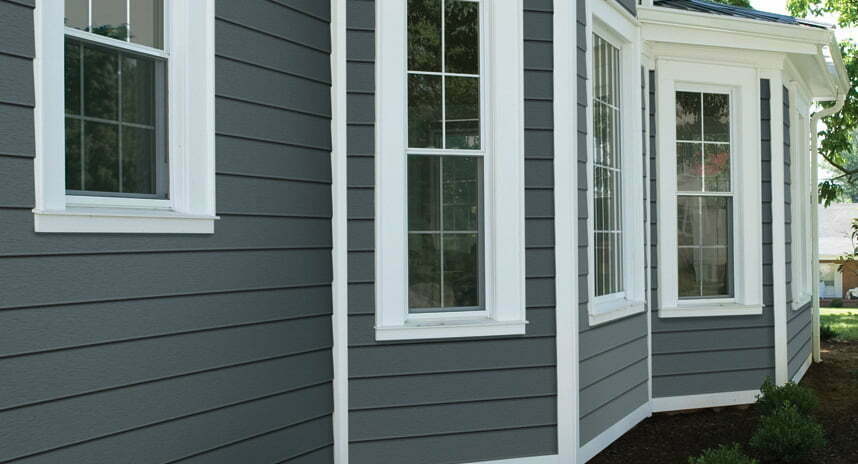 Update Your Home's Appearance with Quality Vinyl Siding

Let's start by talking about the many different styles that are now available. Unlike the simple clapboards of the past, you can now get vinyl siding in styles including shakes, batten board and chamfer board, opening up a whole new world of possiblities. A wide range of colors are available from most manufacturers, including rich browns, cool blues and vibrant reds.
Unlike past versions of the product, today's vinyl siding has a range of UV inhibitors, which prevents fading and oxidation. This means that your house will look just as fabulous five years from now as it does today. This also makes it very easy to replace a damaged piece of siding without having it stand out with a deeper color than the surrounding vinyl. Foam-backed siding options provide you with a small increase in your home's R-value, while standing up better to impacts from balls, shoes or whatever nature will throw at it.
Learn More About the Siding Installation Process
The installation process is fairly simple. A guide piece is placed on one end of the installation, then the siding is snapped into place. Once a row is entirely secured at the edge, it's then nailed down securely into your home's exterior wall. The next piece is snapped into that one, and this process continues until your home's new siding is completely installed.
Add Quality Vinyl Siding to Your Home!
By adding beautiful quality vinyl siding to your home's exterior, you can quickly update its appearance, improve its curb appeal and create a look that is in-tune with your own personal style. If you need help figuring out what kind of vinyl siding to choose to beautify your home's exterior, the experienced professionals at AVA Roofing & Siding are ready to help. Please feel free to contact us today with any questions, to learn about your options or to get a quote on having your home's exterior updated with quality vinyl siding from CertainTeed.
Top Siding Contractor in Kenmore