Designer metal roofs have become a popular trend in home building and renovation recently, but at a high expense. If you're considering this type of roof, have you considered going with designer shingles? There are a number of unique benefits that you can obtain with shingles that you may not have considered. Here's a quick look at how designer shingles can give you the roof you want for less.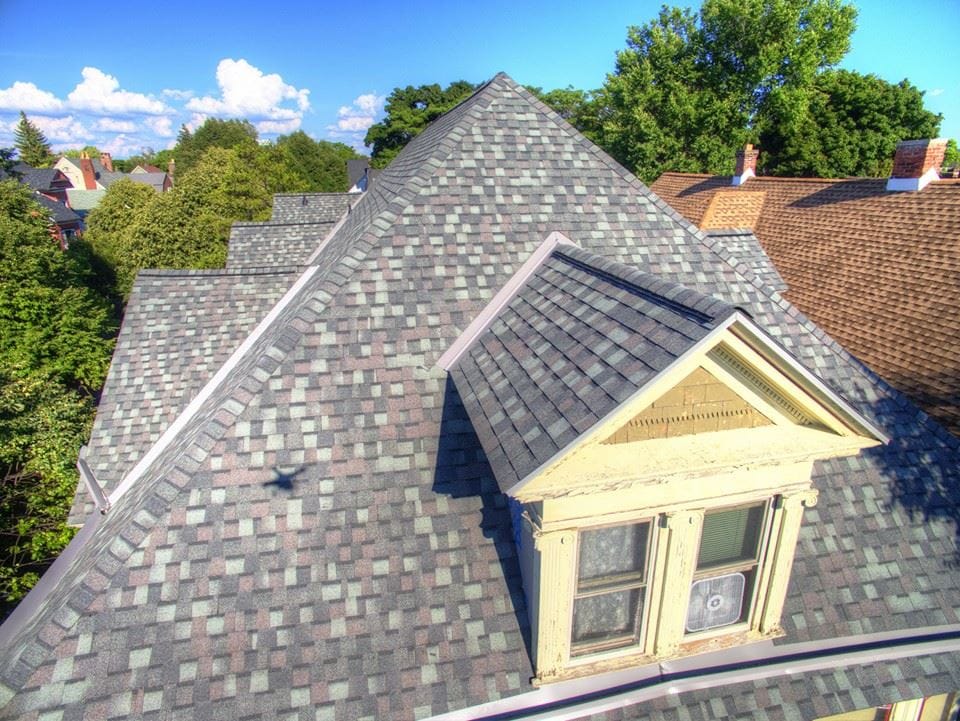 Get the Look You Want for Less with Designer Shingles
Range of Different Looks: If you decide to go with asphalt shingles, that doesn't mean that you're stuck with traditional three-tab options! Today's architectural shingles are designed to resemble slate tile, wooden shakes and any number of other materials.
Cost: Designer metal roofs are expensive, but designer asphalt shingles are not! Costing approximately half the price of designer metal roofing, asphalt shingles deliver amazing results without destroying your budget.
Energy Efficiency: Metal roofs are popular in the south because they reflect heat and light during the hot summer. But in western New York, we have a completely different climate. Asphalt shingles help keep your home warmer in the winter while holding up well to lake-effect snow.
Ease of Repair: When a storm causes a tree branch to fall on and damage a metal roof, the damaged panels need to be entirely replaced. Not so with asphalt shingles! It's easy to simply replace the impacted shingles without a huge project involved in the process.
High-Quality Roofing Materials: Though many people choose a designer metal roof for its durability, advances in shingle design have provided us with options that are nearly as long-lasting. For a much lower cost, you get a quality roof that lasts.
Quiet: If you've ever been in a metal building during a heavy rainstorm or hail storm, you probably noticed how loud it was. Asphalt shingles create a much quieter indoor environment.
AVA is the Roofing Company for the Job!
By using designer shingles in your roof design, you can enjoy these benefits while still having a solid roof over your head for many years to come. But what if you're not quite sure exactly what kind of designer shingles you should use? The experienced professionals at AVA Roofing & Siding are here to help. Please feel free to contact us today with any questions, for more information or to schedule a quote on your new roof
A Dependable Roofer in West Seneca!